NEW CRYSTAL COVE SHAKE SHACK REWARDS!
HOW DOES IT WORK?

SIGN UP FOR THE APP PROGRAM REWARDS! COMING SOON …

GET A $5 BONUS FOR SIGNING UP!

EARN 1 POINT FOR EVERY $1 SPENT

GET REWARDS:

• 100 POINTS = $5 REWARDS

• FREE SHAKE ON BIRTHDAY

• FREE DELIVERY WITH ORDER ON OUR SYSTEM WITH $20 OR MORE PURCHASE!
CRYSTAL COVE SHAKE SHACK GEAR
HATS & T-SHIRTS AVAILABLE NOW!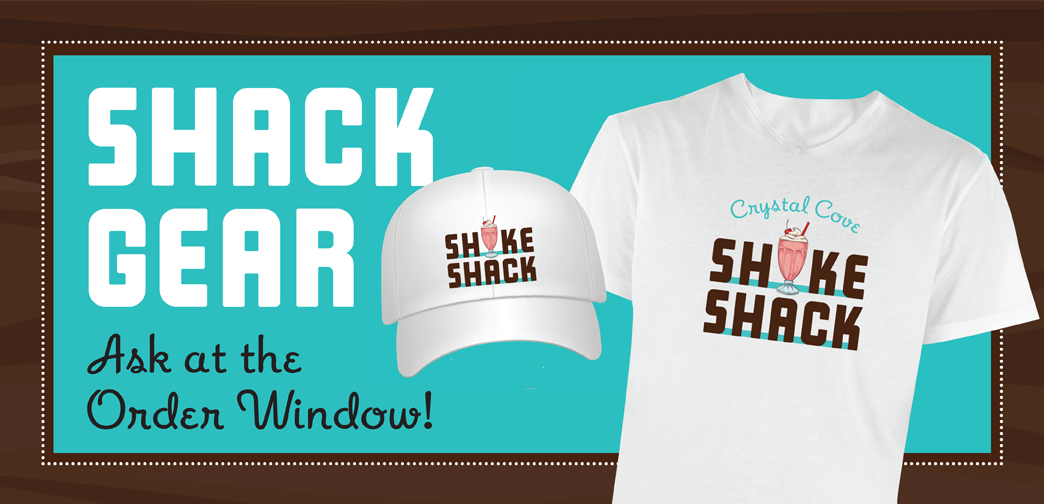 ALL PRODUCTS SUBJECT TO AVAILABILITY. ASK AT THE ORDER WINDOW!